Think outside the box with
versatile ​cubicle signs
Make every cubicle feel like home with an attractive SNAP sign that brightens the office setting. Use a simple strip of hook tape or one of our custom hangers to attach your reusable workstation signs to any partition fabric. You can even showcase your cubicle sign in one of our special plastic stands, for display on top of an ​office divider.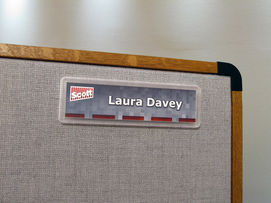 Cubicle signs dress up
your ​fabric dividers
Professional-looking cubicle signs attach easily to fabric-covered surfaces with hook-&-loop fasteners. These attractive pod nameplates turn spaces into ​appealing places.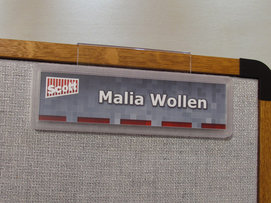 Custom hangers give you
a ​clear choice
To ensure that your changeable cubicle sign fits snugly along the top of the divider, all clear plastic hangers are custom-made to ​your ​specifications.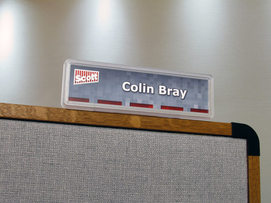 Visible and versatile
Announce every name with high visibility and style, encased in a quality custom-made stand that adheres to the partition top and individualizes your ​office setting.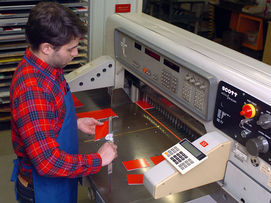 We'll measure up
to ​your expectations
Little details are a big deal to our customer support staff at Scott Machine. Whether it's checking the dimensions of a panel of plastic or simply giving you friendly, knowledgeable advice, we believe a true measure of good service is great value. Call us at 607-865-6511 and let us prove our value ​to you!
It only takes moments to change the mood of your work area with attention-getting cubicle signs. Create your own workstation signs today, in collaboration with our customized frames and variety ​of attachments.