Create your own name tags for a
coordinated ​company identity
Create your own printable name tags in just a few easy steps, as a way to introduce yourself and welcome others. Do-it-yourself custom name tags and badges give good names the recognition ​they deserve.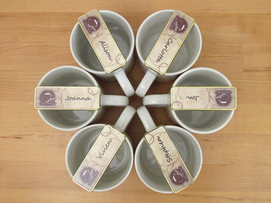 Fresh-Brewed ​Printable Tags
Skip the usual name tag grind. Just print it, snap it together...and wear it for a ​real eye-opener!

Click the images ​for pricing.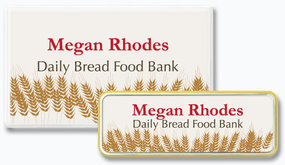 When you create your own name tags, place an interesting border along an edge. For short name tags and long desk plates, simply extend the border to match the length of your SNAP sign or ​name tag.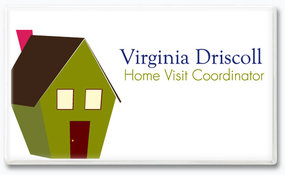 Printable name tags you can
make ​at home
You have what you need to make custom name tags and badges...your home PC and printer, our SNAP name tags and papers, and ​your imagination!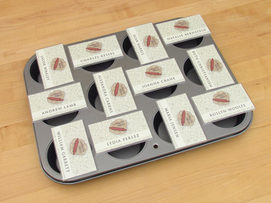 Add Great Badges
to ​the Mix
For zesty printable name tags that are homemade in seconds, just add your logo, then blend it with your corporate colors and a pinch ​of ingenuity.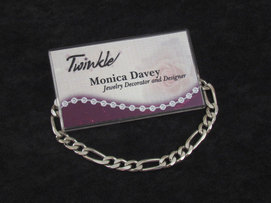 Greet in style with a
custom ​name tag.
Printable name tags for your staff provide that extra touch to turn visitors into customers. So create your own name tags with good business and great style ​in mind.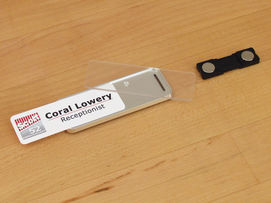 Print your
own ​badge panel...
Then snap it into these 1"x3" silver name tag frames for a customized look. Time for a change? Just snap it apart, print a new one...and snap ​it back!

Name bars
that ​are well-suited...
and easily changeable, in lustrous gold and silver frames. These attractive name bars highlight your greeting, while they accent ​your attire.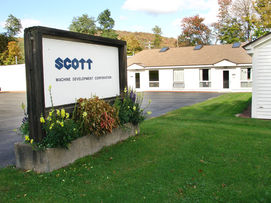 Made in America...right here...for
over ​50 years
The most recognizable sign of Scott Machine Development Corporation is friendly personal service that supports skilled craftsmanship...our signature since 1962. Thank you for trusting in our quality American-made engraving machines, engraving supplies, name tags and signs. Read more about us on the Contact ​Us page.
SNAP printable name tags make every introduction pleasantly memorable, nicely complementing any business situation or social event. Do-it-yourself simplicity lets you use these changeable badges and name bars again ​and again!

Prefer that we make name tags for you, and ship them the next day? Here's how easy ​it is:
www.e-BadgeDesign.com