Maximize your message with these
sign ​design tips
Great designs lead to readable signs, so consider these suggestions to create professional SNAP® signs in minutes. It's easy to develop an entire, coordinated signage system for your work environment when you put these ideas to work. Virtually anyone can ​do it!

Download the Design Tips and Instructions pdf file for ​helpful details.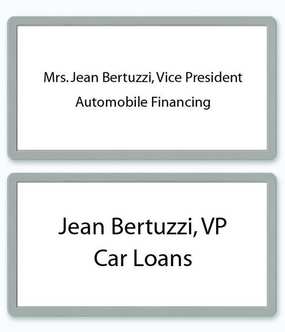 Use fewer words
Remember…the faster the read, the better the sign. Avoid long titles and descriptions that are cumbersome ​to view.





Use simple words and even abbreviations that eliminate crowding. Often, your message has more impact, and is far easier to remember, with ​less verbiage.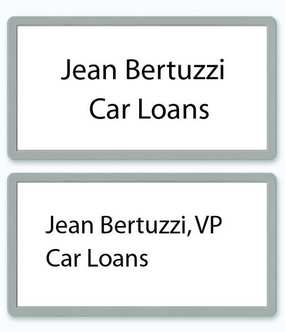 Justify the text
Centering your words takes more time to design and, most importantly, requires more thought ​to read.





By justifying your text lines on the left side, it enables people to read in the way that is most natural to them. So use the same left margin whenever possible, for a truly ​user-friendly sign.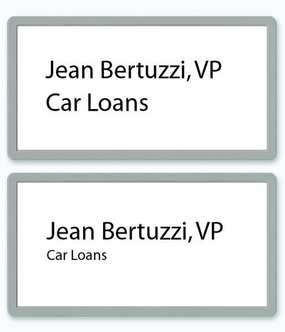 Emphasize what's important
Your message gets lost with just one size of type; it's difficult to recognize what you're trying to emphasize when everything ​looks alike.





For smart design and clearer messaging, make your most important line the larger line. This will direct the eyes more quickly to your major point ​of interest.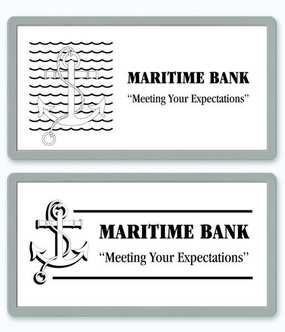 Choose simple, ​clean art
Avoid complex illustrations that clutter and confuse, and stay away from using too much gray or doing ​gradual shading.





Clean, precise artwork that's easily identifiable at first glance assures that your SNAP sign will get read – and be understood – more often. In other words…the simpler the art for your sign layouts, ​the better.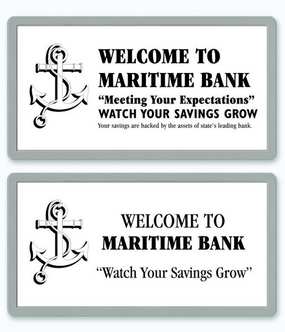 Though variety and creativity can make your signs more interesting, you don't want to get too crazy with your type fonts. The rule of thumb here is to avoid using different type families, crowding your type or displaying serif typefaces in small ​point sizes.



Indicate your most important information with larger type sizes or bolder typefaces, and be sure to economize those words. Brief, simple and consistent gets it done ​every time.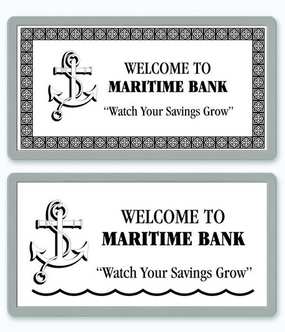 Consider a ​thin-line border
Thick, ornamental borders interfere with the sign frame, as well as the message. They create a "busy" look that can often draw attention away from your major point and compromise ​your design.




You'll get better results with a thin-line border that sets at least ¼" away from the frame. Many times, a clean look with no frame at all is your best choice, considering that signage space is ​often limited.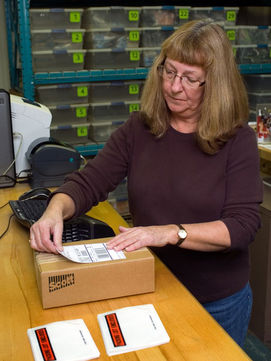 Call for free samples...we'll
mail ​them today.
Like to wear a sample badge or place a SNAP sign on the wall for your staff to review? One of our samples sent by Priority Mail can usually be on your shirt or desk within two days. We're proud of what we make here at Scott Machine. Just call us at 607-865-6511, weekdays from 8:30am-5:00pm, and let us show ​you why.
Be creative with your sign layouts, whether brightening your message with a light-colored paper or using different textures and patterns that really draw out your words. With five different Scott sign-holder colors from which to choose, you can experiment with a variety of color matches and graphic looks. In the end, you'll be amazed at the quality of the professional-grade signage you can make. These design tips are meant to show you that, with Scott Machine supporting you every step of the way, do-it-yourself never means having to do ​it alone.