Our Evacuation Plan Signs Help
Direct ​and Protect
Create your own attention-getting evacuation plan signs quickly and simply, to clearly direct building visitors and occupants during emergencies. These easily changeable emergency exit signs mount conveniently in tamper-resistant SNAP® sign frames for durable, ​reliable performance.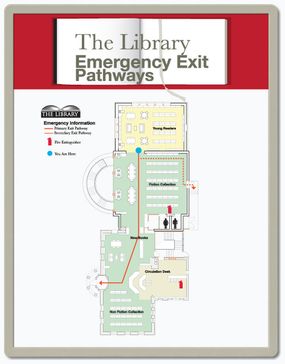 Evacuation Plan Signs
Expedite ​Your Exit
Libraries and museums require easy-to-read, easy-to-make emergency exit pathway signs. And what's better than a reusable SNAP sign that you can quickly customize for all the different areas of ​your building?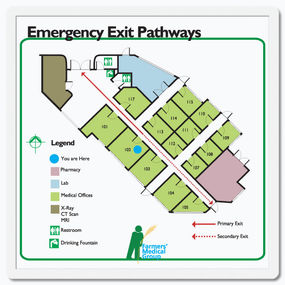 Lead the way
with ​smarter signage
Highlight evacuation routes for each room with SNAP changeable floor plan signs that are customizable to make safety economical ​and convenient.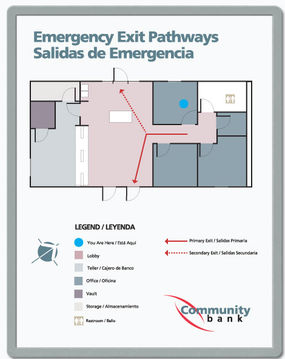 Punctuate Your Evacuation...
Prepare your building with do-it-yourself multi-lingual evacuation plan signs and reusable emergency exit signs featuring route directionals that you can produce in your own shop ​or office.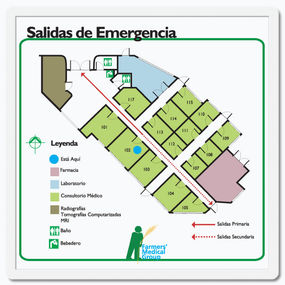 Multiple signs, ​multiple languages
Make your own evacuation floor plan sign, then print affordable duplicates in different languages for ​multi-lingual coverage.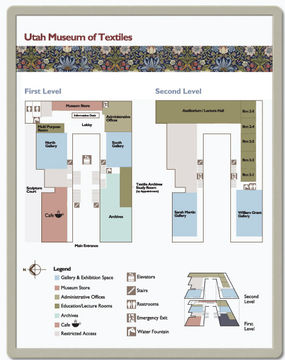 Sign up and stand out
with ​3-D visuals
Take your reusable evacuation plan signs to the next level, with 3-D images that really stand out. Do-it-yourself has never looked so dynamic than in these customizable emergency ​exit signs.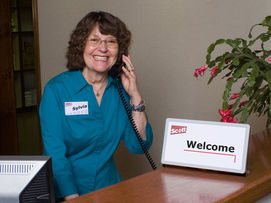 Call us - we
answer ​in person...
And always by the 4th ring. We'll resolve your questions, send you samples...whatever you need for your SNAP ​sign-making solutions.

You can reach us at 607-865-6511, and rest assured that every call is important ​to us.
We'll be happy to help you add quality sign-making to your list of talents. It's easy, thanks to economical, simple-to-use SNAP frames, papers and supplies that let you produce changeable floor plan signs and other building directionals without any formal training. You merely print your own sign panel, slide it into the frame and attach it to the wall. So step up your customizable sign program...we're with you every step of the way - from phone call to ​finished product!