Paper insert signs
for ​changing times
Keep your signage program flexible and nimble, with a Scott® SNAP® paper insert sign system customized to your office setting. Whenever the message needs to change, quickly pull out your old paper insert, print a new one, then slip it into your durable plastic frame and snap it shut! Your tamper-resistant SNAP paper insert sign attaches almost anywhere with a variety of hooks and adhesives that we ​cheerfully supply.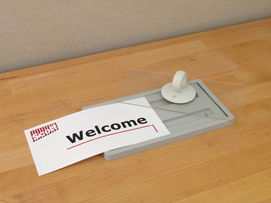 Create your paper insert sign -
in ​an instant!
Give your surroundings a welcome feeling with paper insert office signs that introduce, inform and instruct. Our handy suction cup effortlessly removes the clear plastic shield from the frame so you can slide in your changeable paper insert with ease. Different line, ​same sign!



Click any image for a ​closer look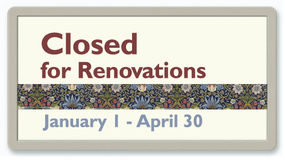 Sign building zone
Don't shut the door on change; rather put changing office signs on your doors, walls, wherever there's a need for paper insert signs. Our free templates make it easy to rebuild a new sign, with the same frame, in minutes. But while the templates offer a familiar formula, our personal service breaks the mold, with customized attention whenever you ​need it.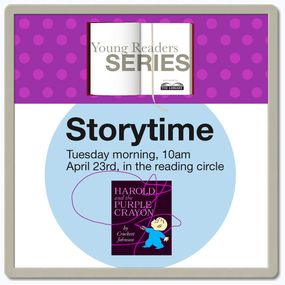 A new
chapter ​in Signmaking
The SNAP story is one without any twists and turns, just a simple, straightforward approach to making your own changeable signs for offices, bank lobbies, museums and more. Announcing a guest speaker, a new interest rate or employee of the month? You can create a fresh paper insert wall sign without even blinking. And the removable plastic lens is easy to wipe free of smudges and fingerprints so your message looks like new ​every time!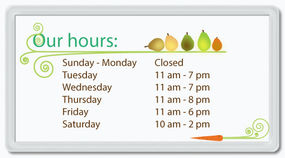 You can change out paper insert door plates to satisfy your appetite for new signage with a nice, coordinated appearance. Highlight splashes of color to spark attention, and use sans serif type, when possible, for a fast, ​easy read.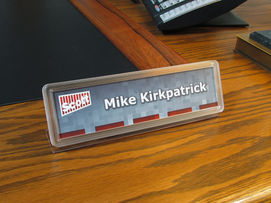 Make your desk
a ​friendlier place
Smart-looking paper insert signs can quickly personalize your space, serving as friendly, professional introductions. Mix and match your paper insert desk nameplate with a gold or silver frame for an added sense of style and import. So go ahead...give your title the respect to which ​it's entitled.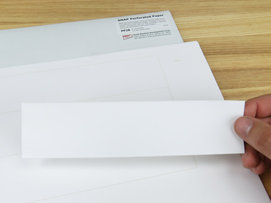 Signs that
are ​letter perfect
Letters look crisper and messages look bolder, when set against these bright white, opaque papers, printable with most office printers. You'll appreciate the rich, saturated logo colors that give your reusable wall signs and changeable office desk plates more vibrancy and legibility. Use our perforated papers for best results...and yes, we have a size for ​every frame.

You Name It - We'll Help
You ​Make It
Our versatile SNAP sign system enables you to create personalized paper insert door nameplates for the perfect introduction. Personalization also extends throughout our entire company, from our friendly sign system technicians and support staff to our cheerful front office ​personnel who
still believe in answering the phone themselves. And if you stop by, we'll even brew some coffee ​for you!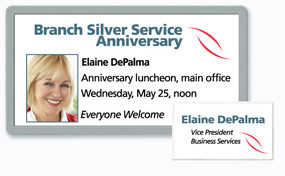 Mark Every Milestone
Recognize special dates and achievements with paper insert door signs that give the occasion the importance it deserves, and make names easy to recognize too by printing them on stylish SNAP name tags. We can supply the bright white sign papers and instant-peel badge panels, along with support or simply a friendly smile, proving that doing it yourself doesn't mean doing ​it alone.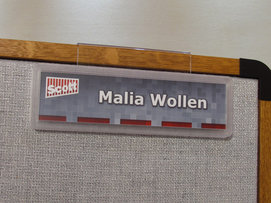 Turn some space
into ​your place
Individualize partitioned space with paper insert cubicle signs, secured to the top of a divider with clear plastic hangers, custom made to order. It's the fabric-friendly way to give each employee a sense ​of belonging.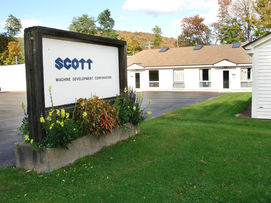 50-plus year
of ​American Manufacturing
At Scott Machine Development Corporation, all signs point to conscientious workmanship and personal service. Customers such us yourself have relied upon our American-made signs and name tags, equipment and supplies - all provided with a friendly smile - for more than a half-century, ​since 1962.
Scott Machine is a one-stop shop for all your sign-making needs, from printable insert panels, to stylish tamper-proof frames, convenient attachments and resourceful accessories. Add to that real people who happily answer the phone by the 4th ring, and it's no wonder we say that making your own custom sign is ​a SNAP!